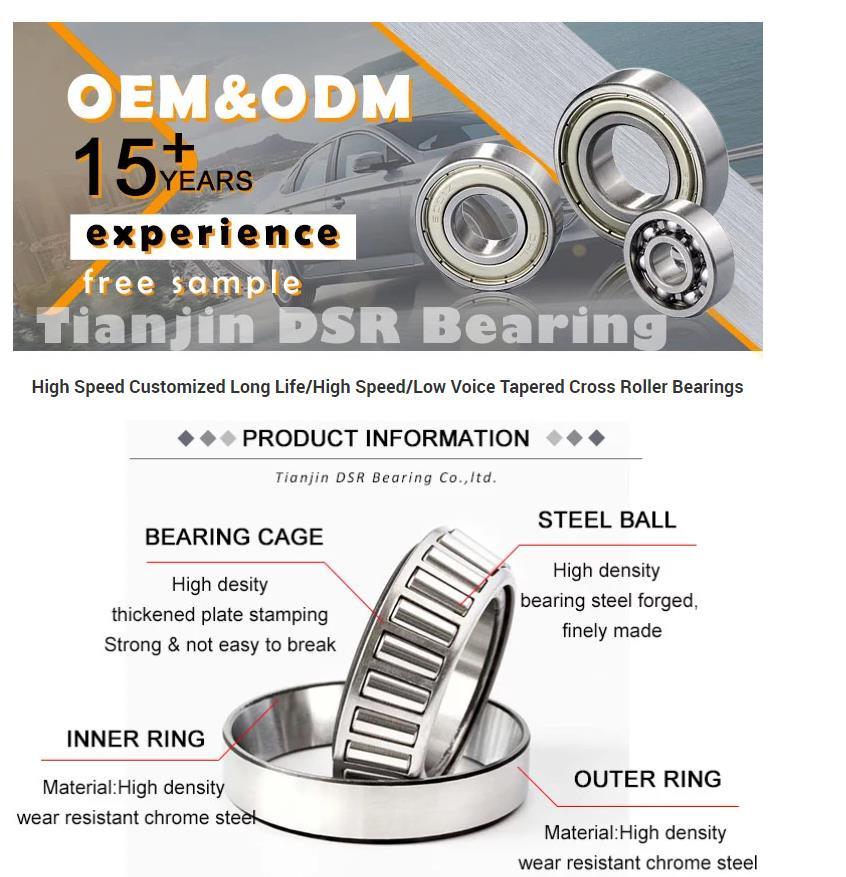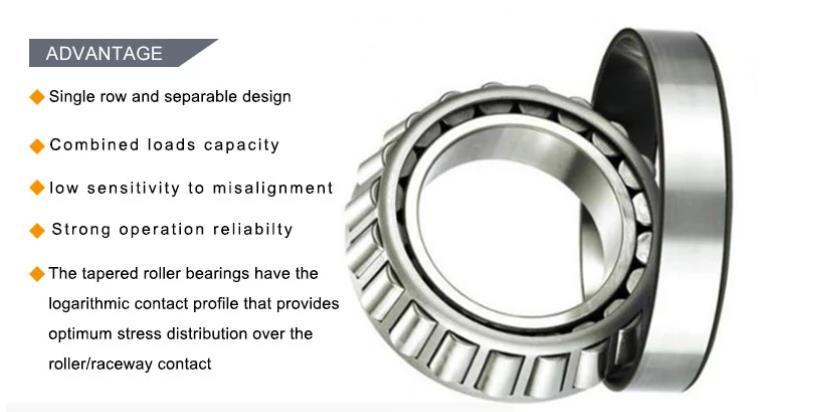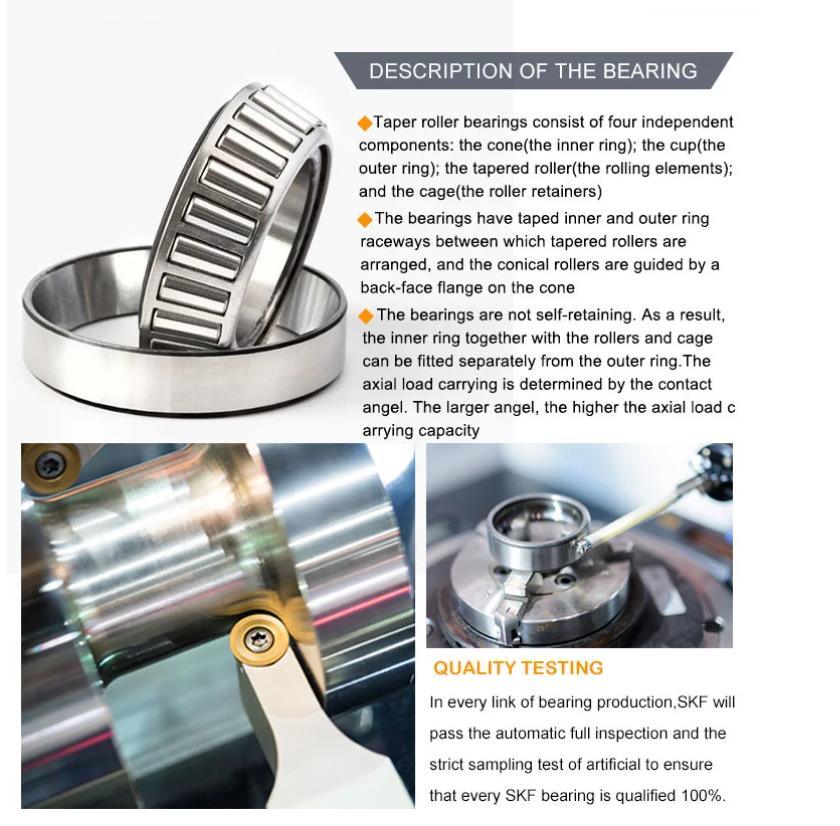 Principal dimensions

Basic load ratings

Fatigue

Speed ratings

Mass

Designation

dynamic

static

load

Reference

Limiting

limit

speed

speed

d

D

B

C

C

0

P

u

Explorer bearing

mm

kN

kN

r/min

kg

-

10

30

9

7,02

3,35

0,14

30000

30000

0,03

7200 BECBP

10

30

9

7,02

3,35

0,14

30000

30000

0,030

7200 BEP

12

32

10

7,61

3,8

0,16

26000

26000

0,036

7201 BECBP

12

32

10

7,61

3,8

0,16

26000

26000

0,036

7201 BEGAP

12

32

10

7,61

3,8

0,16

26000

26000

0,036

7201 BEP

12

37

12

10,6

5

0,208

24000

24000

0,063

7301 BEP

15

35

11

9,5

5,1

0,216

26000

26000

0,045

7202 BECBP *

15

35

11

9,5

5,1

0,216

26000

26000

0,045

7202 BEGAP *

15

35

11

9,5

5,1

0,216

26000

26000

0,045

7202 BEGBP *

15

35

11

8,84

4,8

0,204

24000

24000

0,045

7202 BEP

15

42

13

13

6,7

0,28

20000

20000

0,081

7302 BECBP

15

42

13

13

6,7

0,28

20000

20000

0,081

7302 BEP

17

40

12

11

5,85

0,25

22000

22000

0,07

7203 BECBM *

17

40

12

11

5,85

0,25

22000

22000

0,064

7203 BECBP *

17

40

12

11

5,85

0,25

22000

22000

0,064

7203 BEGAP *

17

40

12

10,4

5,5

0,236

20000

20000

0,064

7203 BEP

17

40

12

11,1

6,1

0,26

20000

20000

0,064

7203 BEY

17

47

14

15,9

8,3

0,355

19000

19000

0,11

7303 BECBP

17

47

14

15,9

8,3

0,355

19000

19000

0,11

7303 BEGAP

17

47

14

15,9

8,3

0,355

19000

19000

0,11

7303 BEP

20

47

14

13,3

7,65

0,325

18000

19000

0,11

7204 BECBM

20

47

14

14,3

8,15

0,345

19000

19000

0,11

7204 BECBP *

20

47

14

14

8,3

0,355

18000

18000

0,11

7204 BECBY

20

47

14

14,3

8,15

0,345

19000

19000

0,11

7204 BEGAP *

20

47

14

14,3

8,15

0,345

19000

19000

0,11

7204 BEGBP *

20

47

14

13,3

7,65

0,325

18000

18000

0,11

7204 BEP

20

52

15

19

10

0,425

18000

18000

0,15

7304 BECBM *

20

52

15

19

10

0,425

18000

18000

0,14

7304 BECBP *

20

52

15

19

10

0,425

18000

18000

0,14

7304 BECBPH *

20

52

15

19

10,4

0,44

16000

16000

0,15

7304 BECBY

20

52

15

19

10

0,425

18000

18000

0,14

7304 BEGAP *

20

52

15

19

10

0,425

18000

18000

0,14

7304 BEGBP *

20

52

15

17,4

9,5

0,4

16000

16000

0,14

7304 BEP

20

52

15

19

10,4

0,44

16000

16000

0,15

7304 BEY

25

52

15

15,6

10

0,43

17000

17000

0,14

7205 BECBM *

25

52

15

15,6

10

0,43

17000

17000

0,13

7205 BECBP *

25

52

15

15,6

10,2

0,43

15000

15000

0,13

7205 BECBY

25

52

15

15,6

10

0,43

17000

17000

0,13

7205 BEGAP *

25

52

15

15,6

10,2

0,43

15000

15000

0,13

7205 BEGAY

25

52

15

15,6

10,2

0,43

15000

15000

0,13

7205 BEGBY

25

52

15

15,6

10

0,43

17000

17000

0,13

7205 BEGCP *

25

52

15

14,8

9,3

0,4

15000

15000

0,13

7205 BEP

25

52

15

15,6

10,2

0,43

15000

15000

0,13

7205 BEY

25

62

17

26,5

15,3

0,655

15000

15000

0,24

7305 BECBM *

25

62

17

26,5

15,3

0,655

15000

15000

0,23

7305 BECBP *

25

62

17

26

15,6

0,655

14000

14000

0,24

7305 BECBY

25

62

17

26,5

15,3

0,655

15000

15000

0,23

7305 BEGAP *

Angular Contact Ball Bearing
Description of the bearing:
1)The angular contact ball bearings have raceways in the inner and outer rings that are displaced with respect to each other in the direction of the bearing axis. This means that they are designed to accommodate combined loads, i.e. simultaneously acting radial and axial loads.
2)The axial load carrying capacity of angular contact ball bearings increases with increasing contact angle"α":
| | |
| --- | --- |
| α=15° | Designation suffix C |
| α=25° | Designation suffix AC |
| α=30° | Designation suffix A |
| α=40° | Designation suffix B |
3)This kind of bearing are available both in open and sealed versions
4) Cage: polyamide cage, sheet steel cage or brass cage .
5) Four-point contact ball bearings are radial single row angular contact ball bearings with raceways that are designed to support axial loads acting in both directions. Radial loads can be supported up to a certain fraction of the axial load. These bearings take up considerably less axial space than double row bearings.
6)The angular contact ball bearing is of separable design the outer ring with ball and cage assembly can be mounted separately from the two inner ring halves.
Advantagess:
Separable design
High combined load capacity
Easy to mount and dismount
Widespread use and versatility
Please send us your enquiry at any time, if you have any needs of bearings, and I will reply you immediately when I see it. Thank you!

Company Introduction
Tianjin DSR Bearing Co., Ltd. is professional in dealing in various types of imported bearings, with brands of SKF from Sweden TIMKEN from the United States, NSK, IKO, NTN and NACHI from Japan.Many Chinese brand good quality products are also available.
After years of development, our company has formed a set of effective and cooperative management models and our business philosophy. With the business purpose of "innovation", our enterprise has maintained a rapid progress. "Consider More From the Customer's Aspect" is our service principle.
As a qualified domestic & international trading company, our products are comprehensive and abundant. They are widely used in metallurgy, mining, petroleum, machinery, electric power, paper, grass and other fields.
Our customers are all over the world, and we have got high evaluation among them. We sincerely hope that there will be more customers from different places to cooperate with our company, and we will provide top service.
We are very confident in our products, and we are sure that we can earn your trust.