Diameter 25mm Plastic Polyhedral Hollow Ball
Diameter 25mm Plastic Polyhedral Hollow Ball
is a kind of plastic random packing made of two hemispheres. Each hemisphere is made of many flabellate vanes. It is also made from heat resistant and chemical corrosion resistant plastics, including PE, PP, RPP, PVC, CPVC and PVDF. Plastic polyhedral hollow ball is used for absorbers, degassing, liquid extraction, water treatment and heat transfer. Its specific surface area is larger than any other spherical packings.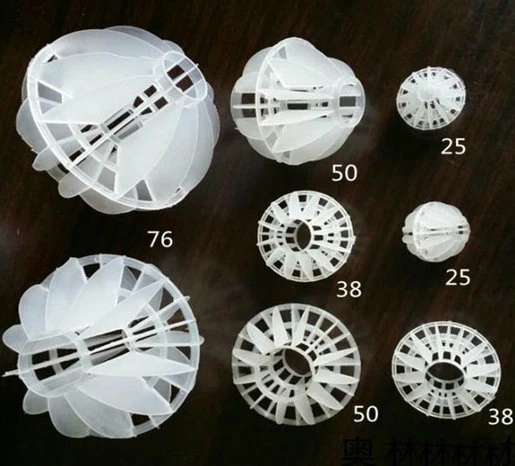 Diameter 25mm Plastic Polyhedral Hollow Ball

technical data
Specification
Surface area
m2/m3
Bulk density
kg/m3
Number
25mm
460
145kg
64000
38mm
325
125kg
25000
50mm
236
65kg
11500
76mm
150
90kg
3000
Random packing 38mm plastic polyhedral ball
Features
High free volume, low pressure drop, low mass-transfer unit height.
High flooding point, uniform gas-liquid contact.
Small specific gravity, high mass transfer efficiency.
Diameter 25mm Plastic Polyhedral Hollow Ball
Application
Gas absorption
Deabsorption system
Scrubbing tower
Removing smoke equipment
Diameter 25mm Plastic Polyhedral Hollow Ball
Package and Shipping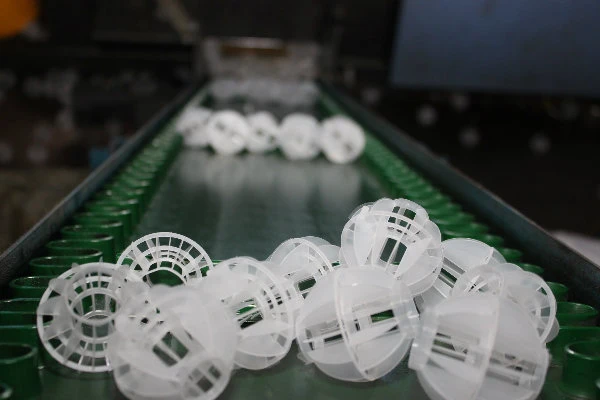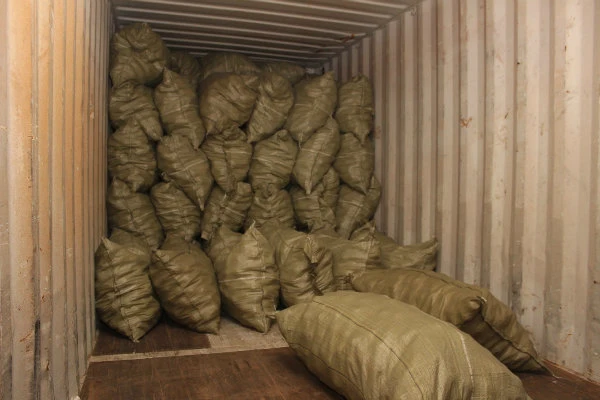 Welcome your inquiry about our
Diameter 25mm Plastic Polyhedral Hollow Ball